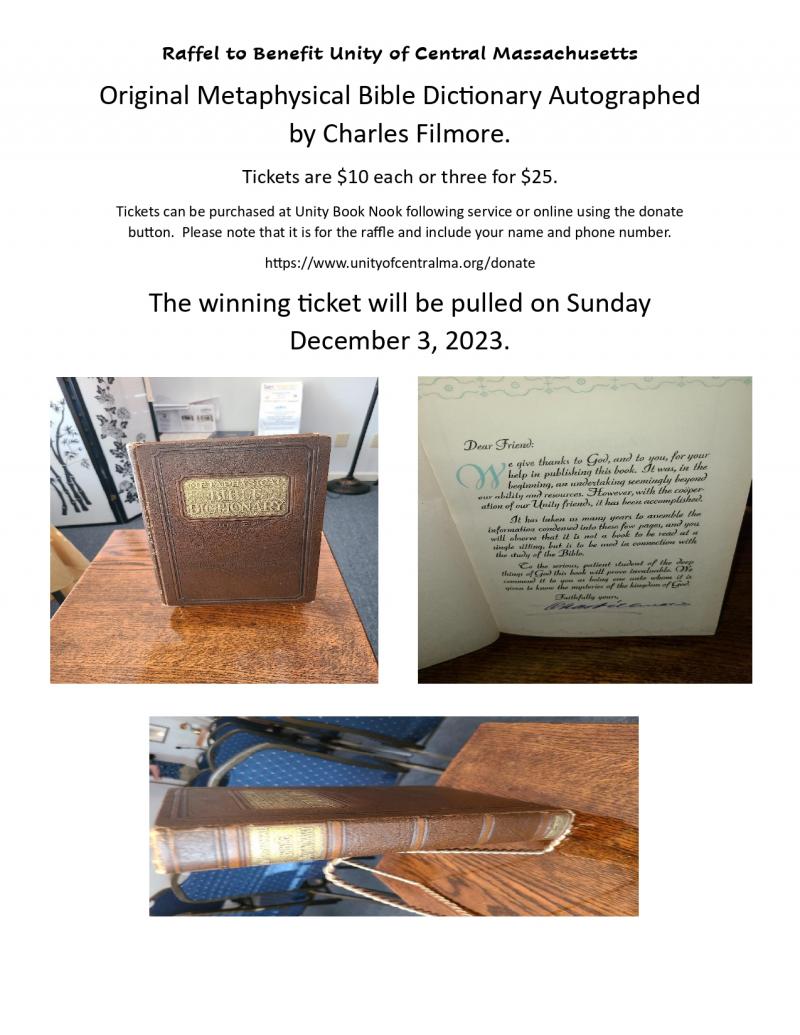 ---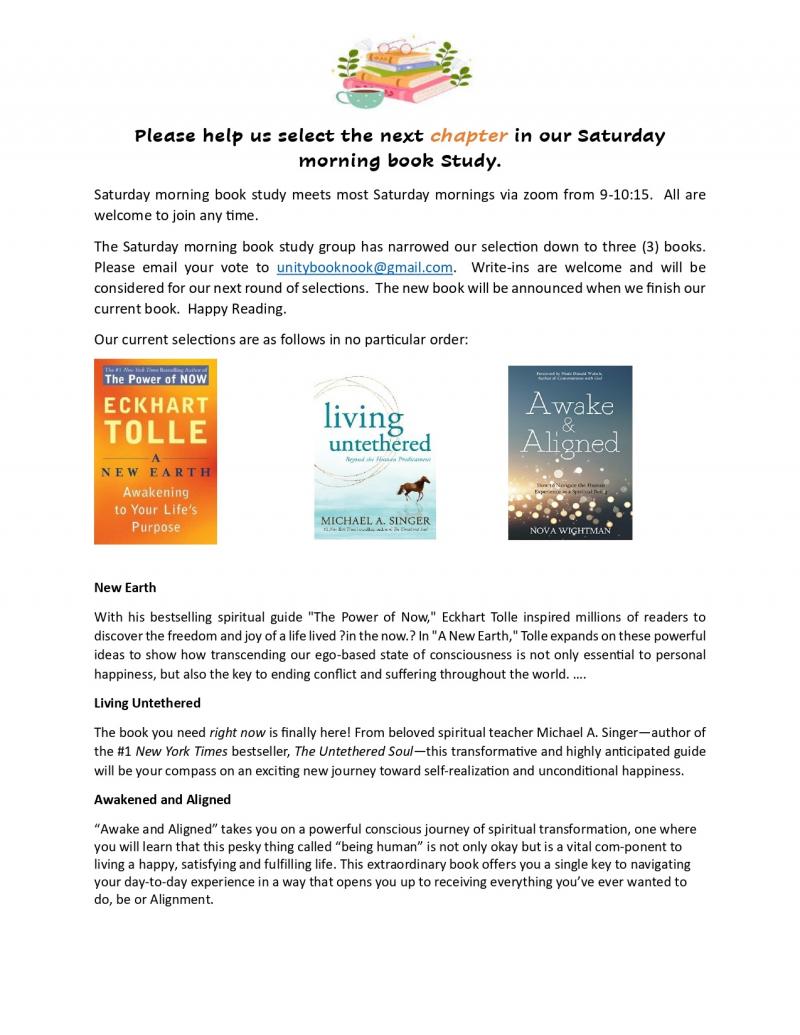 "Learn how to make prayer & meditation part of your daily routine."
Facilitated by Divina Rivas
Second Friday of the Month at 7:00pm
Zoom Link: https://zoom.us/j/5086916966
Email unityccm@gmail.com for the password
Learn how to make prayer & meditation part of your daily routine. It is time to get intentional & determined so you can
show up fierce, focused, & fabulous! Join Divina Rivas, certified Meditation Master from Deepak Chopra Center.
Creating Peace Reading Circle
Third Friday of Every Month at 7-8pmET on Zoom:
https://us02web.zoom.us/j/81482220914?pwd=MFBDOFpuZ2JoWHNVU1o4UUUzQXpRQT09
Led by Ellie Sarty, we'll read from a wide range of books - writings and stories about experiences and expressions of spirituality in animals' lives, examples of the beauty and divinity of their rich inner worlds, and connection to all that is.
This program is free but donations are welcome for UCM at www.unityofcentralma.org
NOTE: Books referenced in this program will also be available for anyone who attends to read, thru our Reading Circle's soon-to-launch Compassion for Animals Book Share (CABS) –  a limited loaning library to offer books about spirituality and animals, courtesy of COMPASSION ARTS www.compassionarts.org . Details to be shared that evening!
More Eckhart Tolle
Facilitated by Sky Lloyd
                                                         Together we will view one of Eckhart Tolle's wonderful videos.
                                                         Discussion following the video.
Fourth Friday of the Month
7:00- 8:30pm Via Zoom
Check your weekly UCM Constant Contact email for the Zoom password or email unityccm@gmail.com
Love Offerings Appreciated!
---
The Fifth Agreements by Don Miguel Ruiz
UCM Saturday Morning Book Study
Saturday's from 9-10:15 am via Zoom
Zoom Link: https://zoom.us/j/5086916966
Please email unityccm@gmail.com for the password
                    Our Saturday morning book club will be starting The Fifth Agreement by Don Miguel Ruiz beginning
                    Saturday March 4, 2023, via Zoom.  Don Miguel Ruiz and his son Jose Ruiz offer a fresh perspective on the
                    four agreements and a powerful new agreement for transforming our lives into our personal heaven: the
                    fifth agreement.  The Fifth Agreement takes us to a deeper awareness of the power of the Self, and
                    returns us to the authenticity we were born with.  In this compelling sequel to the book that has changed
                    the lives of millions of people around the world, we are reminded of the greatest gift we can give
                    ourselves; the freedom to be who we really are.
                    Reading the four agreements is not a prerequisite for this book.  All are welcome to drop in at any time as
                    we read a few paragraphs at a time and discuss the book and share our thoughts and ideas in a safe space.
                    It is encouraged that you have the book, but it is not required.  Facilitated by Jen Snay Unity Book Nook
                    Manager.  Books can be purchased (Spanish copies available upon request) from the Unity Book Nook
                    after Sunday service or email unitybooknook@gmail.com.  Love offerings are appreciated.  All proceeds
                    go to UCM.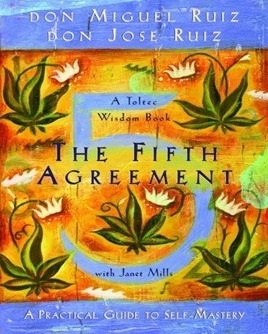 ---
Wednesday Night Meditation:
UCM HAS BEEN FEATURING A WEDNESDAY NIGHT MEDITATION ON ZOOM EVER SINCE THE PANDEMIC. THE PRACTICE OF MEDITATION IS CENTRAL NOT ONLY TO THE DEVELOPMENT OF THE SPIRITUAL LIFE BUT AS A MEANS OF CALMING ONES MIND AND BODY, CREATING A SENSE OF WELL BEING AND HARMONY AS WE DEAL WITH THE DEMANDS AND STRESSES OF OUR BUSY, BUSY LIVES. IT'S A DOCUMENTED, SCIENTIFIC FACT THAT MEDITATORS LIVE HEALTHIER, LONGER LIVES. THEIR CHRONOLOGICAL AGE IS MUCH YOUNGER, BY YEARS, THAN THEIR BIOLOGICAL AGE. THAT ALONE SHOULD PIQUE YOUR INTEREST.
THERE ARE MANY FORMS AND STYLES OF MEDITATION FROM MINUTES OF FOCUSED ATTENTION AND TOTAL SILENCE, GUIDED IMAGERIES AND SOUNDS, TAILORED TO EVOKE A DEEPER CALLING AND HEIGHTENED AWARENESS OF ONES INNER STRENGTHS AND POWERS.
EACH WEDNESDAY NIGHT FROM 6:30 TO 7:00 PM A DIFFERENT MEMBER OF THE UCM COMMUNITY WILL LEAD THE GROUP THROUGH A MEDITATIVE STYLE. WE INVITE YOU TO JOIN US AND SENSE THE HEIGHTENED ENERGY WHEN SEVERAL PEOPLE ARE SYNCHING IN THE SAME VIBRATION.
---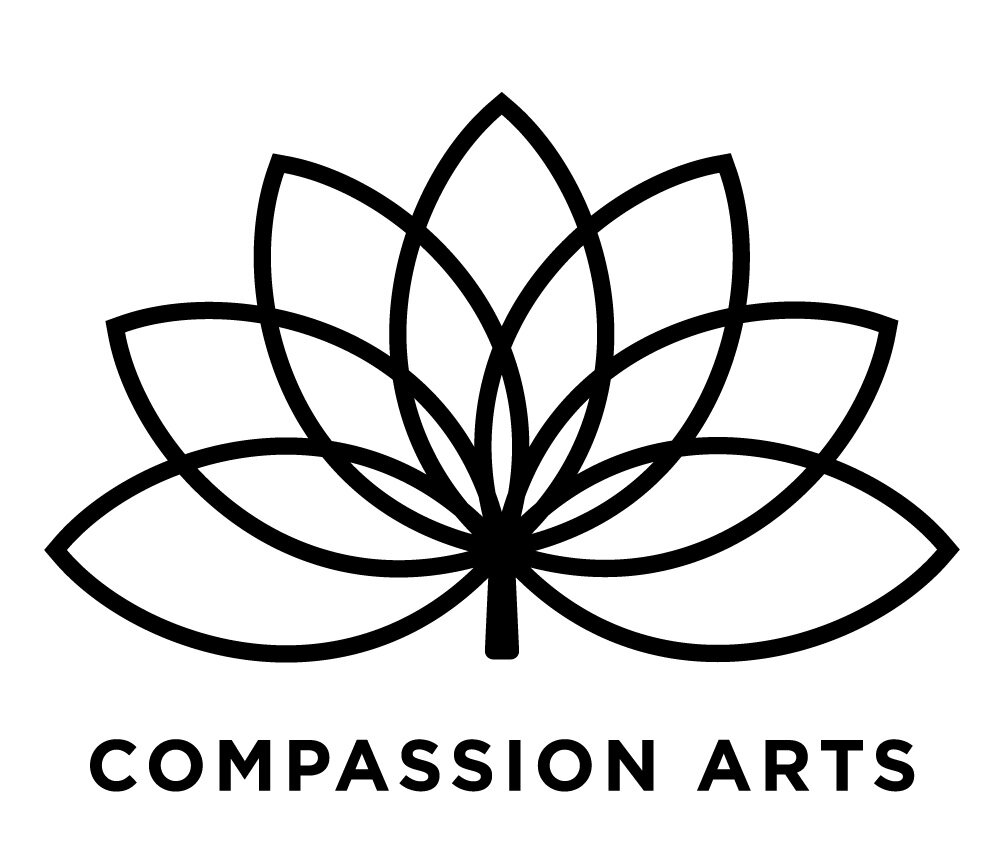 COMPASSION ARTS is excited to partner on programs for Unity of Central Mass this fall into 2023, when we will be presenting the Creating Peace Reading Circle monthly book discussion group every third Friday starting in September, and A Thousand Ways to Kiss the Ground monthly gratitude workshop that launches on the first Friday of November.
COMPASSION ARTS is an all-volunteer independent arts and education project for cultivating understanding, respect, and compassion for all animals and the Earth we share. Started in 2015, the COMPASSION ARTS initiative has hosted a wide range of inspiring and informative events, exhibits, festivals, and other programs over the years.
The upcoming COMPASSION ARTS programs with UCM will be facilitated by Ellie Sarty and will feature different guest writers, artists, educators, animal advocates and others. Attendance is free but, a "love offering" is welcome. All donations will go to UCM. To learn more visit www.compassionarts.org or email Ellie at  info@compassionarts.org
---